Looking for a gift?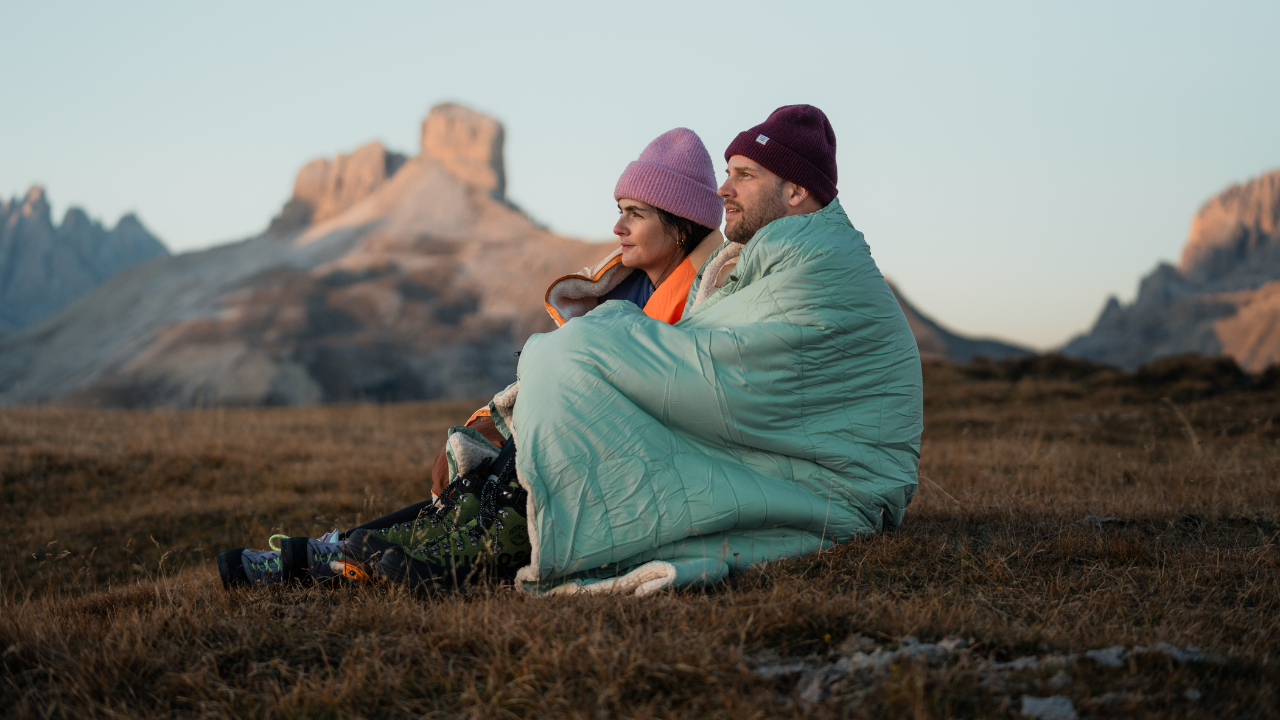 VOITED Gift Cards
Uncertain if they'd fancy a blanket or a change robe? Pondering over which design would suit their taste? Worry not, with a VOITED Gift Card, you have the perfect solution!
The value of the gift card can be applied as payment for any future orders from the VOITED shop.
Upon purchasing a gift card, you will receive an email containing a unique code. Simply use this code at checkout to redeem its value.
Buy now
CloudTouch®: The Van Life and Camping Essential
Discover the ultimate cosiness with CloudTouch®, an indispensable addition to your van life and camping adventures. This luxurious blanket, crafted from 100% recycled polyester, offers the warmth and comfort of real sheep's wool, yet is lighter, less bulky, and quick to dry. Whether you're lounging in your van, huddled around a campfire, or finding peace under the stars, the CloudTouch® Outdoor PillowBlanket™ elevates your experience. Its dual-sided design featuring durable, stain-resistant Ripstop REPREVE® fabric on one side and plush CloudTouch® fleece on the other, makes it perfect for both indoor relaxation and outdoor escapades, ensuring you stay warm and cosy in all your travels and camping journeys.
Shop now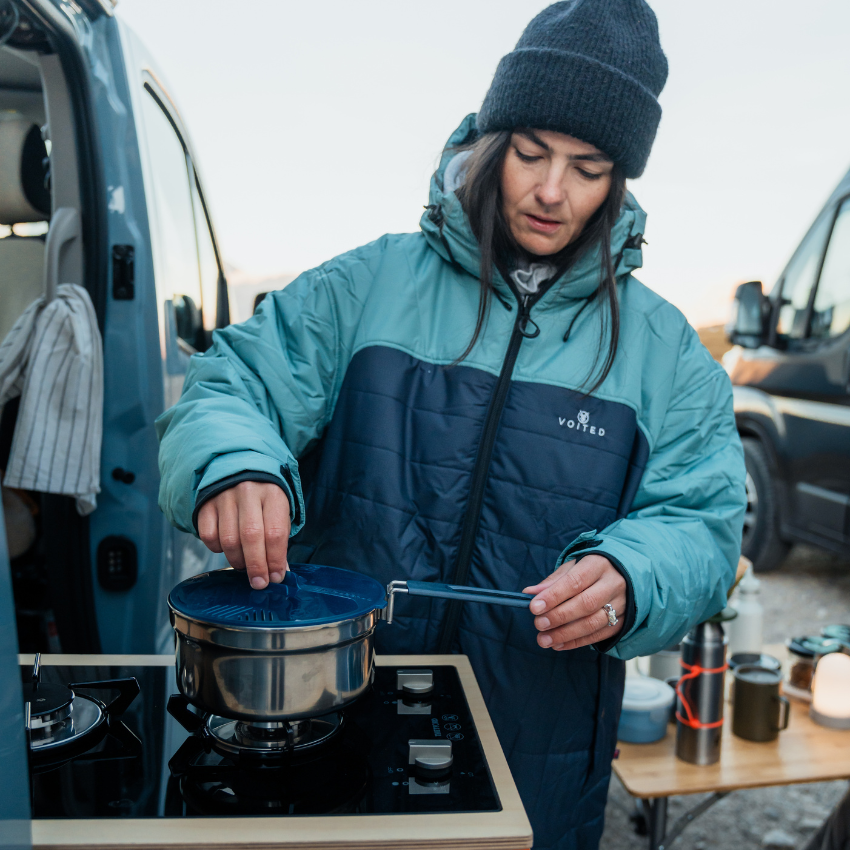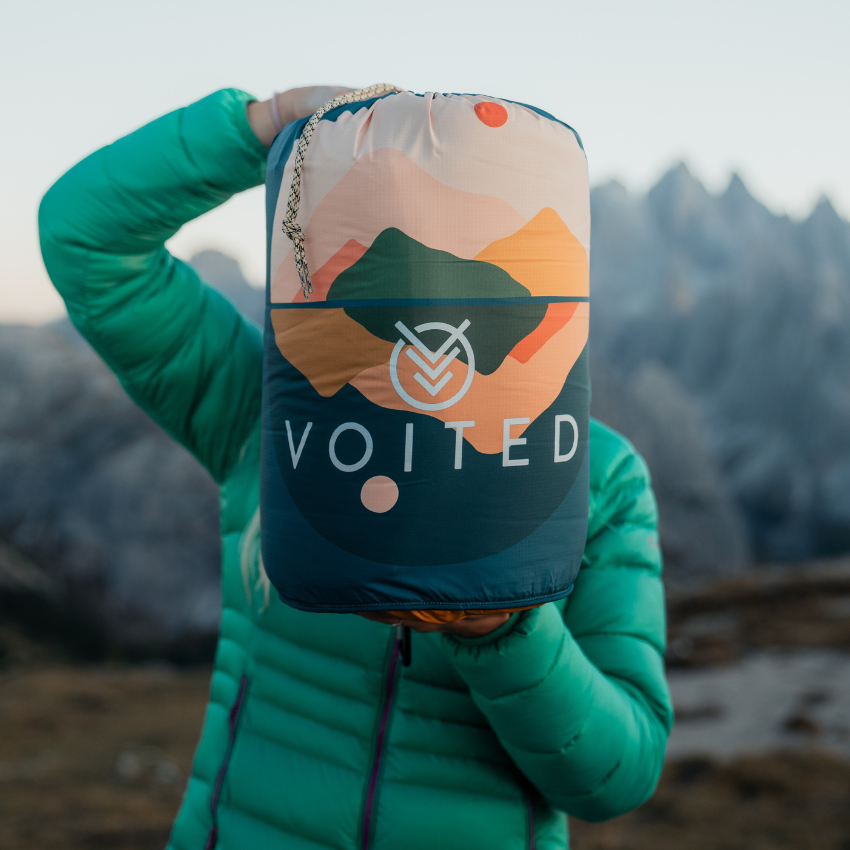 Trooper: Comfort Before and After the Trail
The Trooper is your essential companion for those crisp winter adventures, perfect for the moments before, during and after the sweat. Designed as the ultimate 3-in-1 poncho-blanket, it's crafted for surfers, campers, and van lifers who value comfort in every part of their journey. With its eco-friendly, water-resistant shell, the Trooper ensures you stay snug and dry, whether you're gearing up for a day of adventure or winding down after an exhilarating excursion. It's not just about staying warm; it's about embracing each part of your outdoor experience with equal comfort and protection.
Explore now